Amsterdam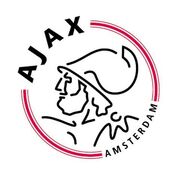 sche Football Club Ajax, or just AFC Ajax, or Ajax is one of the 3 traditional dutch teams. They have won the Eredivisie 31 times the last time they won the competition was in the season 2011-2012 they won the league with a total of 76 points and the yhad a goal difference of 57 goals. In their history Ajax has won the Uefa Cup I / Uefa Champions League 4 times and the UEFA Cup once. Ajax is a team with a very large history they are seen as the club that has been the most important for the Eredivisie throughout history.
An Ajax-player that everybody knows is Johan Cruijf, he was the most succesfull dutch international ever and he lead teams as Ajax and Barcelona FC to a great many succeses. When you see Barcelona FC and the spanish national team play now, you can still see that they play like Cruijf wanted his team to play. After his career as a player Cruijf decided to becoma a footballcoach and he did that with a lot of succes he lead Barcelona FC to succeses in the Primera Division (Spain's Liga BVBA) and in the Champions League. Right now Cruijf is a member of the Ajax board and he is the one that appointed the current coach Frank De Boer another Ajax legend.
Ad blocker interference detected!
Wikia is a free-to-use site that makes money from advertising. We have a modified experience for viewers using ad blockers

Wikia is not accessible if you've made further modifications. Remove the custom ad blocker rule(s) and the page will load as expected.